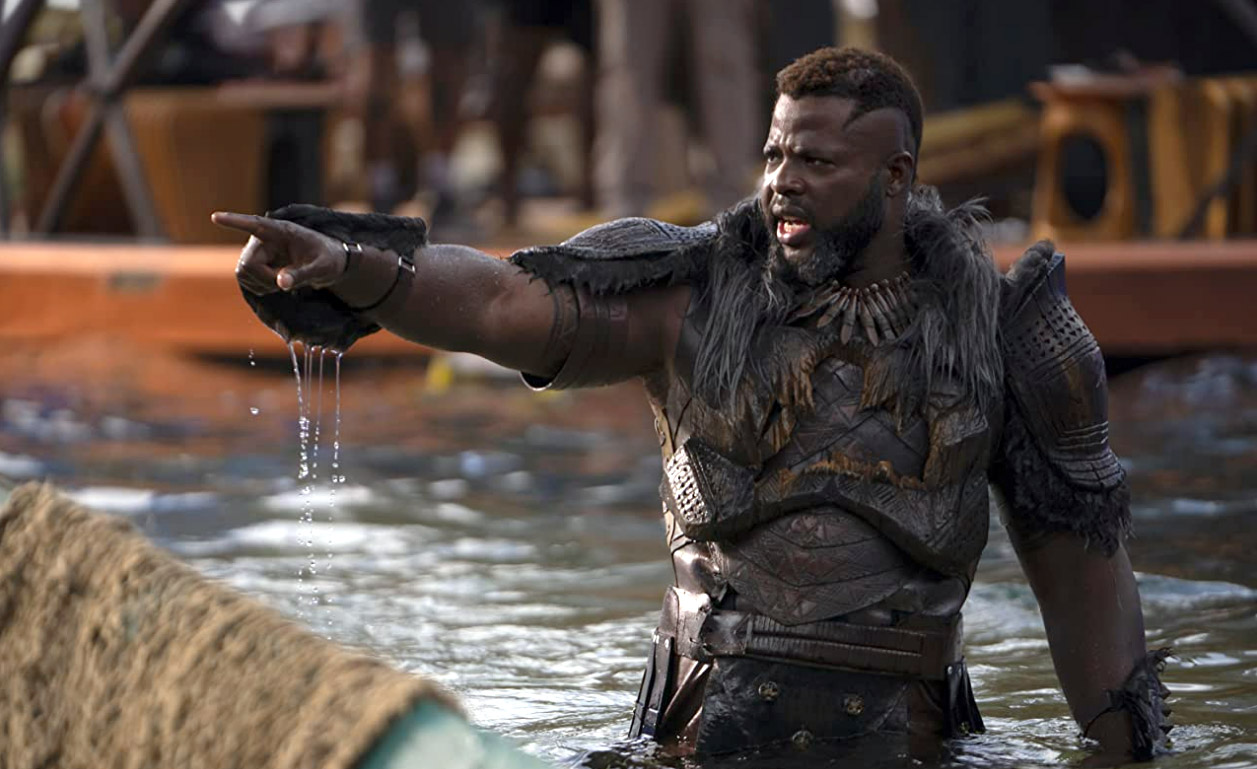 Black Panther: Wakanda Forever retained its spot at the top of the box office for the fourth weekend in a row, earning an additional $17.6 million for a total of $393.7 million.
Newcomer Violent Night starring David Harbour as Santa debuted in second place, taking in a total of $13.3 million.
The Disney film Strange World dropped just one spot to land in third. It earned an extra $4.9 million over the weekend for a total of $25.5 million.
The horror film The Menu, starring Anya Taylor-Joy, Nicholas Hoult and Ralph Fiennes, climbed up a spot to fourth, earning another $3.6 million for a three-week total of $24.7 million.
Rounding out the top five was Devotion, about two U.S. Navy fighter pilots during the Korean War.  It took in an additional $2.8 million over the weekend for a two-week total of $13.8 million. ~Alexandra Heilbron