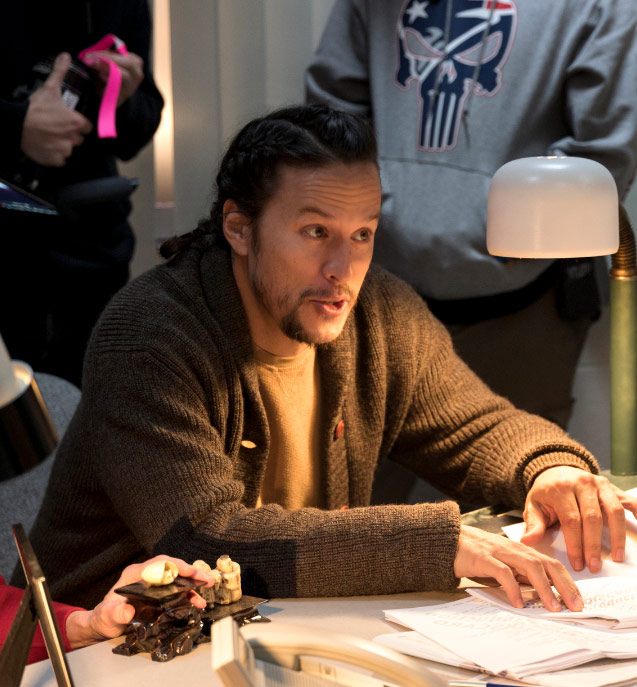 No Time to Die director Cary Fukunaga, also known as Cary Joji Fukunaga, has been accused of inappropriate sexual advances by several young women.
The women began coming forward after Fukunaga posted an Instagram story about the U.S. Supreme Court possibly overturning Roe v. Wade, which read: "Meanwhile in America the supreme court is about to push us one step closer to war with ourselves by legitimatizing a war against women's rights."
Actress Rachel Vinberg, 23, who played Camille on the HBO Max series Betty, responded, "It pisses me off cause he literally doesn't care about women. He only traumatizes them. I've spoken to many girls. F— you Cary."
She went on to claim that the director, who is 44, began pressuring her into a romantic relationship just after she turned 18. Vinberg posted a selfie taken with him, writing, "I spent many years scared of him. Mans is a groomer and has been doin this shit for years. Beware women." In a series of videos posted on her Instagram story, she said that while they were together, he didn't want anyone to know about their relationship because "it would look bad for him. He'd like tell me to pretend I was his cousin, or niece, or sister in front of other people." Vinberg, who broke off the relationship when she turned 21, alleges that people in Fukunaga's circle know what he's been up to, saying, "There are plenty of people that work for him that know that he's a predator and they all talk about it amongst themselves behind his back. They all know, but they don't do anything."
Her posts encouraged twin actresses Hannah and Cailin Loesch, who appeared on Fukunaga's Netflix mini-series Maniac, to come forward. They said the director pursued them both from the time they were 20. He invited them to London while he was filming No Time to Die, then showed up at their family's home. During his stay, while the three of them were in a hot tub, Fukunaga asked if they were virgins and whether they'd ever participate in a threesome. The last straw came when they visited his New York City penthouse to watch a final cut of No Time to Die on his laptop, which hadn't been released to theaters yet. When the movie ended, they said "he grabbed and pulled her on top of him, Hannah still right there." The episode "terrified" Cailin. Even though the twins refused to have sex with him, they said the director didn't give up, and "invited us both to 'drop acid' and do molly at his house upstate that weekend."
Last fall, Fukunaga was accused of firing 25-year-old actress Raeden Greer while shooting the first season of HBO's True Detective because she refused to appear topless on camera.
A rep for Fukunaga declined to comment. ~Alexandra Heilbron