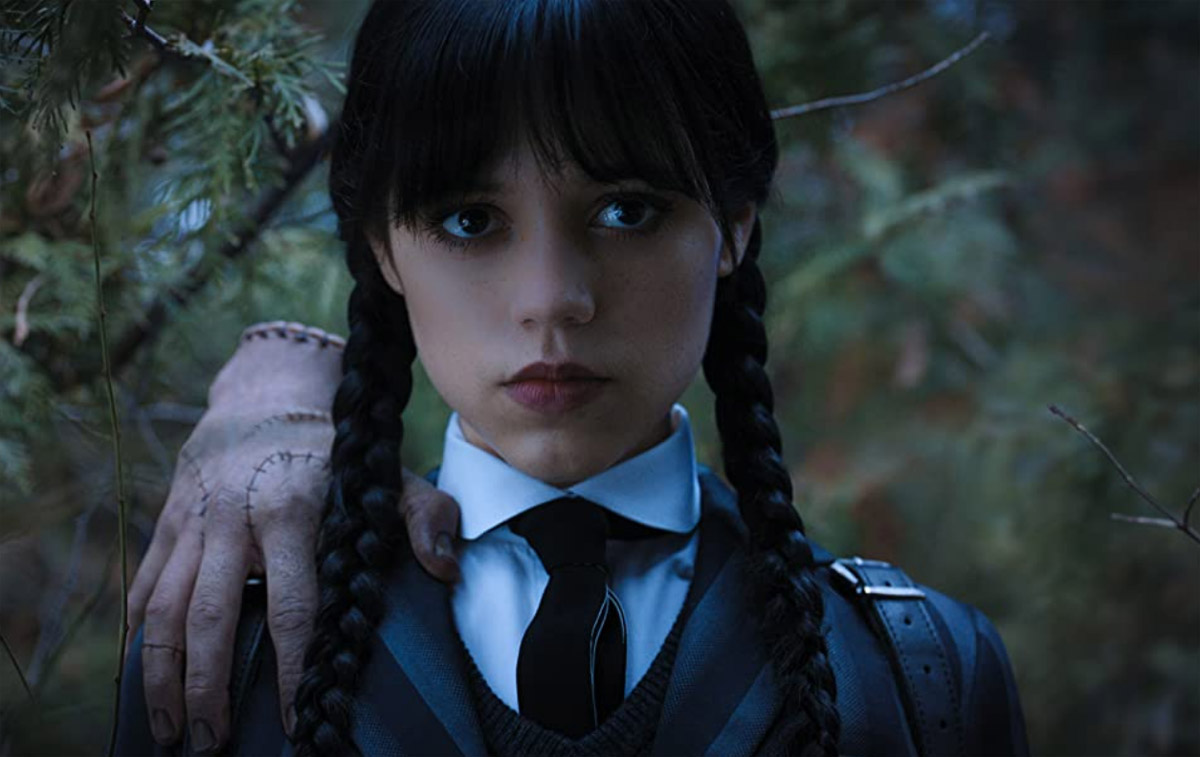 Wednesday, based on The Addams Family, has become Netflix's third-most popular English language TV series ever, but the streamer recently received backlash from fans after Jenna Ortega, who plays Wednesday Addams, revealed she had COVID while filming a dance scene.
The scene features Wednesday dancing to "Goo Goo Muck" by The Cramps. In it, her face is totally blank and expressionless as she dances. The scene has not only become a meme, but fans have been trying to duplicate her moves in their own videos on TikTok and Instagram.
Jenna said during an interview with NME that she choreographed the moves herself, adding "I'm not a dancer and I'm sure that's obvious... it's crazy because it was my first day with COVID so it was awful to film."
She explained, "I woke up and – it's weird, I never get sick and when I do it's not very bad – I had the body aches. I felt like I'd been hit by a car and that a little goblin had been let loose in my throat and was scratching the walls of my esophagus. They were giving me medicine between takes because we were waiting on the positive result."
As is standard practice, Jenna, along with other cast and crew, had been tested for COVID when arriving on set, but she hadn't gotten the results yet, so the scene went ahead -- that is, until it was confirmed that her test was positive.
MGM, the production company behind the series, sent NME an email saying "strict COVID protocols were followed and once the positive test was confirmed, production removed Jenna from set."
Jenna asked to redo the scene "but we didn't have time," she explained. "I think I probably could have done it a bit better." ~Alexandra Heilbron