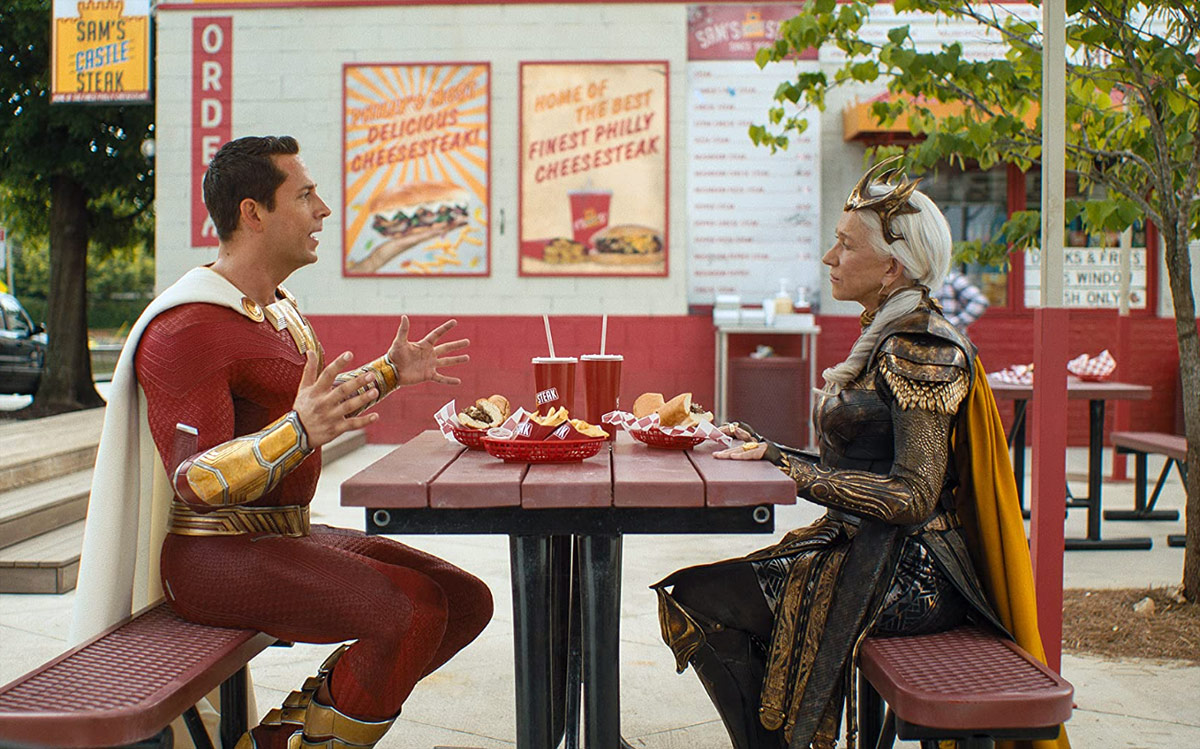 Shazam fans have been waiting quite awhile for a sequel and this weekend, Shazam! Fury of the Gods debuts in theaters, along with two other films. Check them all out below. ~Alexandra Heilbron
Shazam! Fury of the Gods -  Bestowed with the powers of the gods, Billy Batson (Asher Angel) and his fellow foster kids are still learning how to juggle teenage life with their adult superhero alter egos. When a vengeful trio of ancient gods arrive on Earth in search of the magic stolen from them long ago, Shazam (Zachary Levi) and his allies get thrust into a battle for their superpowers, their lives, and the fate of the world. Also playing in IMAX. Click here for showtimes.
Brother - Francis and Michael are the inseparable sons of Caribbean immigrants who moved to Scarborough, Ontario in the 1980s. Francis learns that the world they live in is violent and dangerous, and he's fiercely protective of Michael. During the sweltering summer of 1991, escalating tensions set off a series of events that change the course of the brothers' lives forever. Click here for showtimes.
Inside - A high-end art thief (Willem Dafoe) becomes trapped in a luxury, high-tech penthouse in New York's Times Square after his heist does not go as planned. Locked inside with nothing but priceless works of art, he must use all his cunning and invention to survive. Playing in select cities. Click here for showtimes.