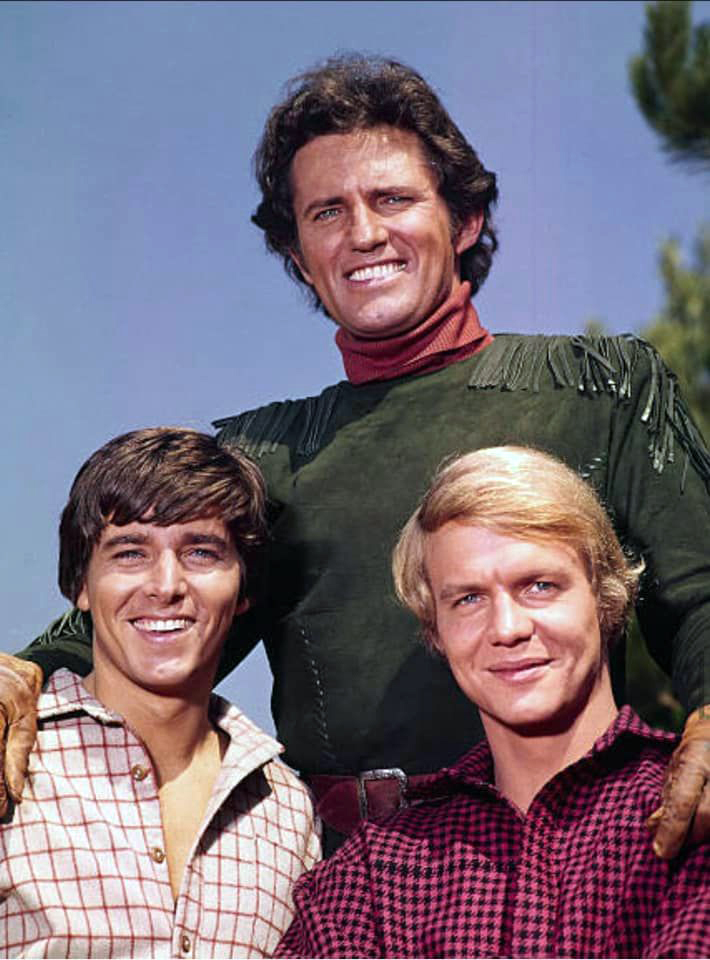 Robert Brown, who gained fame when he was cast as the older brother on the TV series Here Come the Brides (1968 - 70), has died in Ojai, California. He was 95.
Brown, born in 1926 in New Jersey, began his career on the stage and made the switch to screen acting in his thirties, making his movie debut with a starring role in the horror film The Flame Barrier (1958). The same year, he made his TV debut and went on to appear on many popular series over the years, such as Wagon Train, Bonanza, Perry Mason, and the original Star Trek. Shortly after his appearance on the latter, he was cast as Jason Bolt, the older brother of Jeremy (played by Bobby Sherman) and Joshua (played by David Soul), on Here Come the Brides (all three pictured at left in a publicity shot from the show).
The series followed the Bolt brothers, who were the owners of Bridal Veil mountain in Seattle, as they arranged for 100 women to come to their town in order to double the population, which consisted of mostly loggers, so they could find husbands.
The series ran for two years and is available on DVD. Following Here Come the Brides, Brown starred on the series Primus, which ran for one season, and made guest appearances on a number of other series, including Bewitched, The New Dick Van Dyke Show, Columbo, Police Story and Archie Bunker's Place.
Brown retired at age 65 from acting following a 1994 guest appearance on In the Heat of the Night. He then focused on his work as a photographer. Brown died September 19, 2022 according his friend Kiki Bremont, who announced the news today (October 3, 2022) to The Hollywood Reporter. 
Brown was predeceased by Elisse, his fourth wife -- to whom he was married for 32 years -- in 2018. He is survived by his daughter Laurie from his first marriage to Leila Goold, as well as two grandsons: Max and Jeremiah. ~Alexandra Heilbron