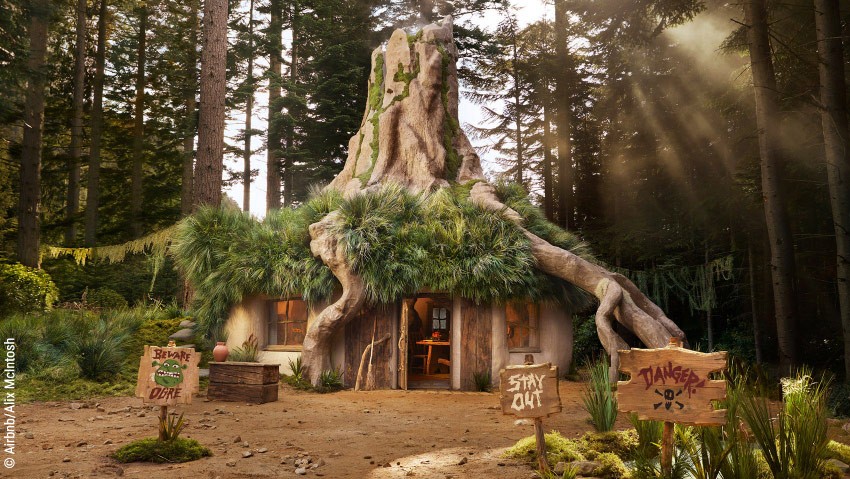 Hosted by Donkey, Airbnb is offering a two-night stay at Shrek's Swamp in the Scottish Highlands for up to three guests from October 27 to 29, 2023. Booking opens on October 13 at 6 p.m. BST.
The moss-and-mud-covered hut with a dirt floor is built into a tree trunk and offers the cozy comforts Shrek has accumulated over the years.
"I'm swamp-sitting while Shrek's away this Halloween, and I'm absolutely delighted to invite you in for a fairytale stay," Donkey says in the Airbnb listing.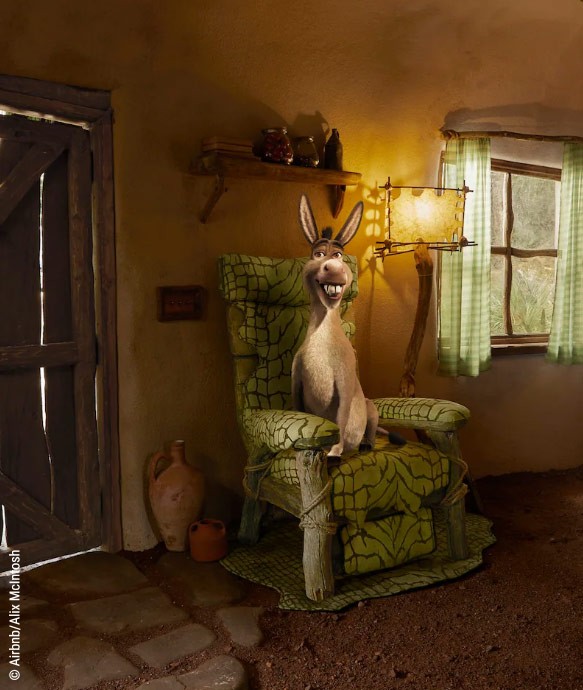 You'll be able to turn off from tech and enjoy a completely relaxing stay, as the listing offers no WiFi, TV, A/C or hairdryer, although heat is provided in the home in case you need to warm up from the brisk October air. Also provided are towels, bedsheets, soap and toilet paper.
Shrek's outhouse is nearby, and a toilet, sink and shower are located approximately 20 meters away from Shrek's Swamp.
The hut has two beds (one double and one twin), a pufferfish bedside lamp, a green "earwax candle," a wooden table with two chairs beside a cozy fireplace and an on-site concierge who will provide meals for the guests -- including morning waffles and parfaits. The listing notes that this is not a contest and travel to and from Scotland is not included.
Airbnb will make a one-time donation to HopScotch Children's Charity, which provides some of Scotland's most vulnerable and disadvantaged children with respite breaks through nurturing and dynamic holiday trips, as part of the project. ~Alexandra Heilbron