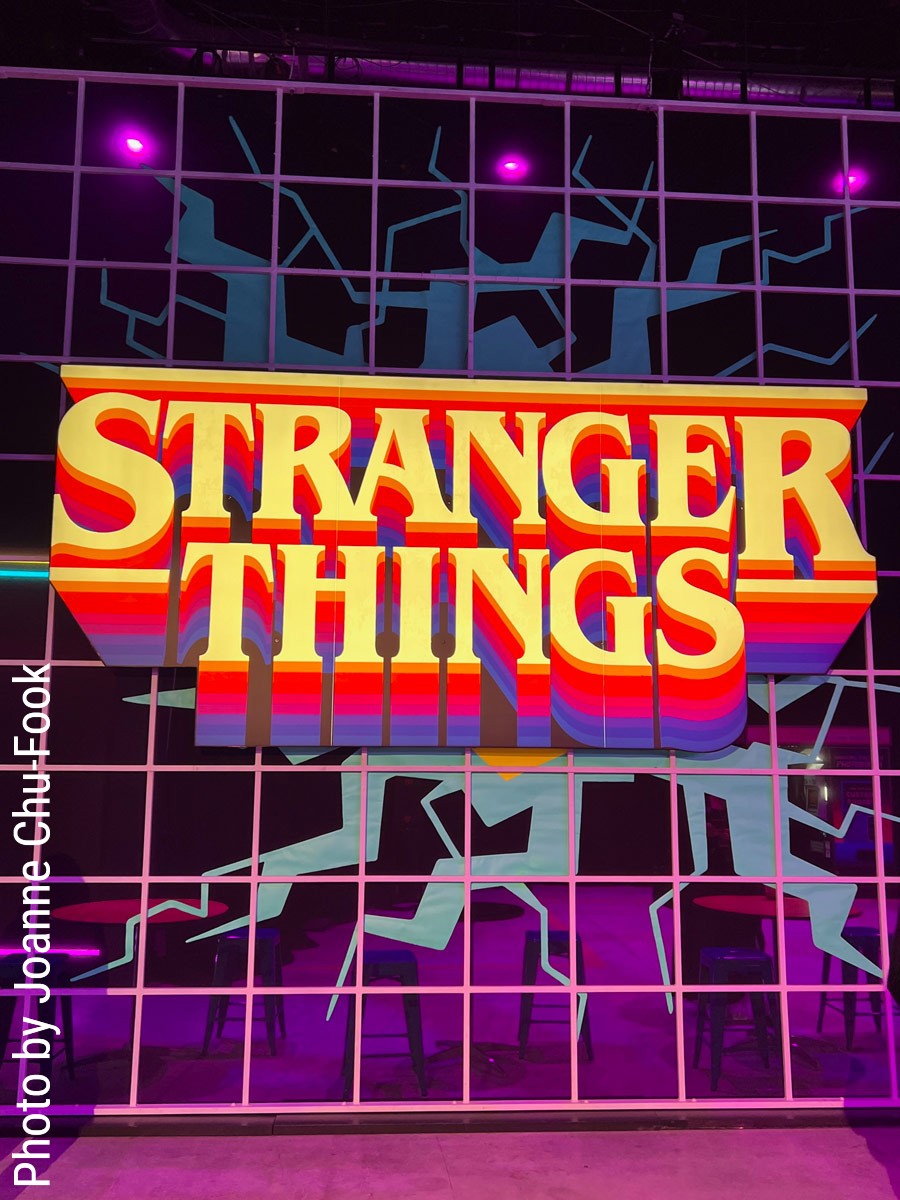 Stranger Things: The Experience is now open in Toronto at Cinespace Studios. From the moment you arrive, you become part of the story. The Hawkins Laboratory is running experiments and they assign you a team color the moment you walk in. There are three teams – yellow, blue and red. Once inside, one of the team is appointed team leader.
From there, you go into a lab room where each team is given different puzzles to solve in a set time. Your powers are tested and you enter another room, where the kids from Stranger Things ask you via a video screen to use your newfound powers to help Eleven. When Demogorgons surround the room and try to break in, the kids give you instructions on how to break out.
You then need to go through a winding tunnel to The Upside Down, after putting on protective (a.k.a. 3D) glasses. Max is trapped there in The Upside Down, trying to avoid Demogorgons. Eleven arrives, and all the teams are urged to help her by using their assorted powers. Through the use of 3D, it feels like you're actually there and Demogorgons seem to jump out within inches of you – everyone was trying to avoid them – although at the same time we were laughing so much. Actually, the entire experience had me smiling and laughing all the way through, it was so much fun.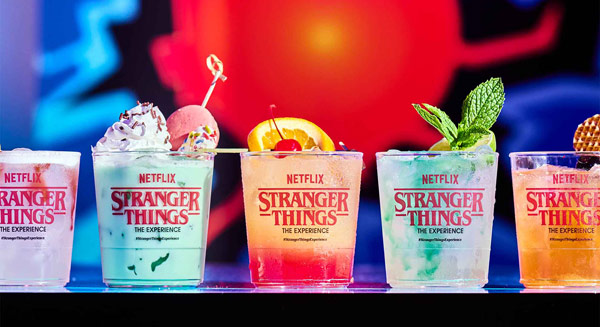 Once the crisis was averted, we exited into a 1980s mall experience, with food and drink booths (vegan and vegetarian options available); cocktails and mocktails in souvenir cups that you can keep; photo ops (the Byers' living room, a Demogorgon statue and more); pinball and video machines; and loads of themed merchandise.
It's clear that a lot of work went into building this experience for fans. Isis Arias, Marketing Lead for Netflix Live Experiences, told me how Stranger Things: The Experience was created: "It's a unique storyline that was developed with the Duffer Brothers and other writers on the show to come up with something interactive so that fans could really immerse themselves into the world of Hawkins and Stranger Things, but also see themselves as the heroes of the story."
Stranger Things: The Experience is now open in Toronto at Cinespace Marine Terminal Studio, 8 Unwin Avenue. Click here for more information and to buy tickets. ~Alexandra Heilbron