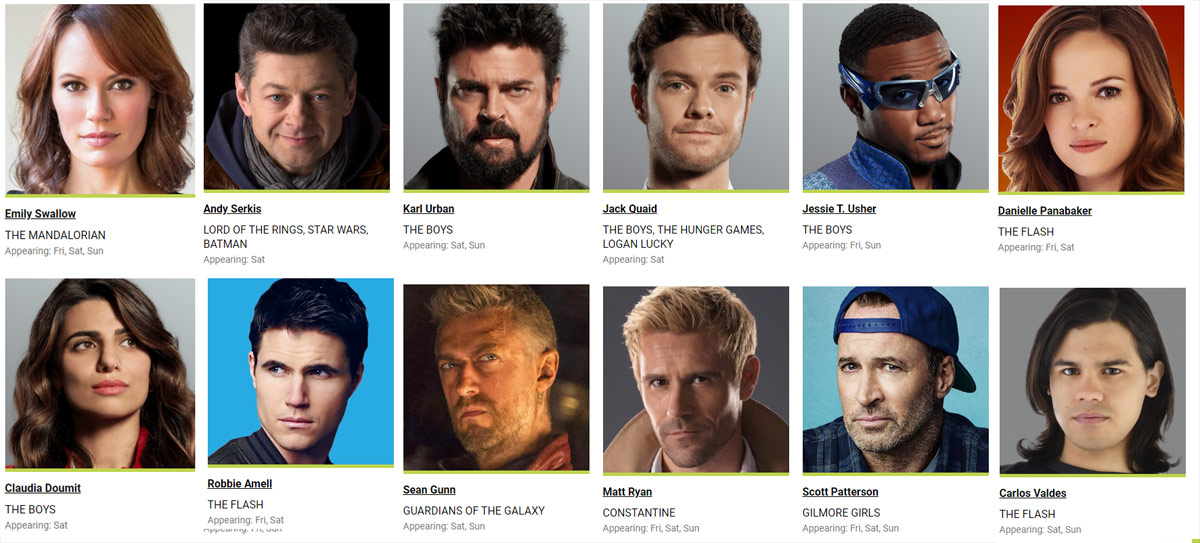 This year's Toronto Comicon begins this Friday, March 17, 2023 and there are numerous opportunities to do some star gazing!
Gilmore Girls' fans will be thrilled to hear that Scott Patterson, a.k.a. Luke, will be making an appearance. He'll talk not only about the beloved series, but his new, Canadian-filmed series, Sullivan's Crossing.
Renowned British director and actor Andy Serkis will also be giving a panel and he has much to talk about, including his role in The Lord of the Rings trilogy, the Star Wars films, his current role in the Netflix movie Luther: The Fallen Sun, his role as Caesar in the Planet of the Apes films and his directing work on films such as Venom: Let There Be Carnage.
Robbie Amell, known for Upload and Resident Evil: Raccoon City, will talk about those projects and maybe give some info on his upcoming appearance on the Netflix hit series The Witcher.
Also appearing will be Emily Swallow (The Mandalorian), Sean Gunn (Gilmore Girls, Guardians of the Galaxy), Karl Urban (The Boys), Jessie T. Usher (The Boys), Danielle Panabaker (The Flash) and many more!
The fun begins at 10:00 a.m. on Friday with photos ops happening later in the day: Robbie Amell at 2 p.m., Danielle Panabaker at 2:20 p.m., Jessie T. Usher at 4:20, Nathan Mitchell at 4:40 p.m., Scott Patterson at 5:20 p.m. and Emily Swallow at 6 p.m.
Scott Patterson will also be giving a panel at 4:00 p.m. in Room 206B.
Toronto Comicon takes place at the Metro Toronto Convention Centre from March 17 to March 19, 2023. For more information, including the full schedule of all three days, click here.