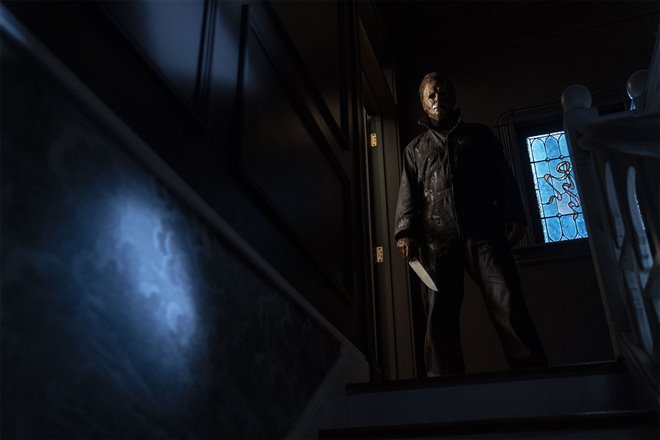 Released in over 3500 theaters domestically, and available for streaming via Peacock, Michael Myers made his return in Halloween Kills as the film claimed the top spot at the weekend box office. The film, starring Jamie Lee Curtis, had a strong debut, earning over $50 million, surpassing its prediction of $41 million.
After coming off a $55.2 million debut last weekend, Daniel Craig's No Time to Die fell down a spot to second place. The Bond film earned over $24 million in its second weekend, now holding a total gross of $99.5 million in North America. With Denis Villeneuve's Dune being released next week, we'll see if No Time To Die can still hold a top spot amongst the other heavy hitting titles.
Taking the third spot at the box office this weekend was Venom: Let There Be Carnage. The superhero film saw a 52 percent decline this weekend, earning $16.5 million at the box office. The film represents the second-largest third weekend gross since the reopening of theaters, sitting only behind Shang-Chi and the Legend of the Ten Rings.
The Addams Family 2 claims the fourth spot at the weekend box office. The animated film earned $7.2 million in its third weekend of showings, surpassing predictions. The film now has a total gross of over $42 million.
Opening at over 3000 locations, Ridley Scott's The Last Duel had an underwhelming debut this weekend, finishing fifth at the box office with a total of $4.8 million, earning much less than predictions. Despite starring big names such as Matt Damon, Adam Driver, Jodie Comer and Ben Affleck, the film was lost in the crowd, as it had to compete against the heavy hitters listed above. ~Sean Olegario